Offer Obsession.
Make Money Inevitable.
It's Time.

Ready to shift the way you show up?
More Authority.
More Clarity.
More Confidence.
More Ease.

Ready to do something after you make decisions?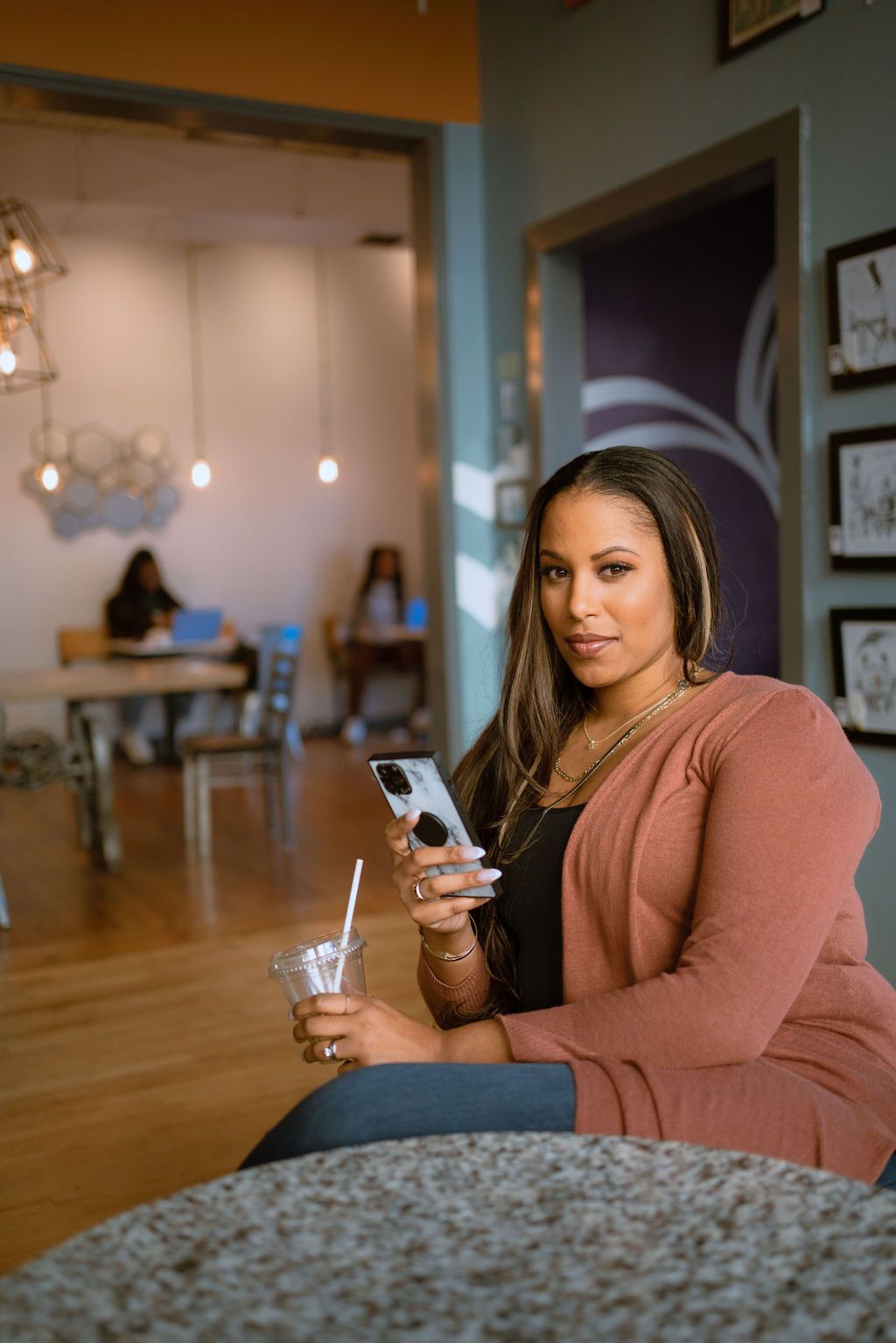 one year can change everything.
The Experience
Phase 1 | 6 Week Intensive
Individualized strategy sessions will deliver an offer you are proud of.
Phase 2 | One Year
One year from now, you will have the authority and skills to develop and deliver your offer in a powerful and profitable way.
Plus, 8 additional sessions
Use these as needed throughout the year to get personalized feedback.
Individualized Strategy
Each session designed to build your valuable offer. More than price and package, we look at your client's priorities and how you solve for them.
Curriculum & Content Review
Your brilliance deserves to be captured and distributed. Content that is connected to a rich curriculum communicates authority.
Human Design
Using your chart, we get to see how you are made so it's easier to build your business in a sustainable way.
THE PEOPLE ARE OBSESSED


This is the missing piece. I think this is a brilliant add to the conversation for coaches growing their business. This is so needed because after certification there isn't much to help you get out there.

-General life coach

I am CONVINCED that if you don't LOVE your offer, it will f*** up the rest of your business, so that's what I start with. It's the first domino.
-Launch Coach

Finally, someone is breaking it down. It actually makes. Why aren't people teaching it this way?

Coach for CEO'S

One offer at a time.

Make money inevitable.

Taylor V
I've been where you're at. It wasn't that I didn't know what I did. It definitely was not that I couldn't help.

My challenge was I couldn't see myself.

The impact I had on others was great, but until I took the time to learn how to explain my impact--the money didn't come.

I created Offer ObsessionTM for those who like me, crave the ability to speak with authority about themselves, their mission, and their impact.

The Intensive gives you that plus the treat of getting there much faster.

Certified Brand Strategist
master Certified Life Coach
certified hd reader
1/3 Emotional Manifestor
Enneagram 3 | ESTJ |
STRATEGIC | FUTURISTIC | RELATOR
The Plan:
PHASE 1: The Intensive (Month 1-2)
Spend 6 weeks clarifying your message from a place of authority.
Stop doubting what you do and the value it brings.
Start knowing what to share even when you don't feel like it.
Additionally, you have an additional 8 sessions to use over the next year as needed. Many clients like to schedule 1:1 time for...
content planning & review

strategy

curriculum planning & refresh

deeper coaching


Phase 2: The Program (1 year)
Joining the Offer Obsession Group Program will solidify all the intensive covered and some!
+master your human design and how it helps you show up and sell
+ get coached on the drama that keeps you from owning your mission and charging what you want
+ learn new ways to think about offers that keeps you from over-delivering & under-earning
The Deliverables:
+ Offer Communication Guide aka "Value Matrix" detailing talking points for your offer, your difference, and the unique challenges your are perfect to solve.

+ Custom HD Reading detailing the relevant areas of your design and how to position yourself as an authority.

+One-to-One Offer Consulting & Coaching

+ 6 Weeks Voxer Support

+Monthly Skill-Development Classes

+Bi-Weekly Coaching Support

+Monthly Human Design Workshop


Start Here.
Empty space, drag to resize
Guaranteed Security using one of the most advanced encrypted systems on the market.
The information in this page is being processed and encrypted securely using industry-leading encryption and fraud prevention tools.
The title of the notification
The descriptive text of the notification
Join the Offer List
Get notifications when new Human Design Conscious offers are coming.
Created with