Craft Offers
+ Nail your Message
based on your personality and passion without losing profits!
There is a different way to make money today, but it starts with the person not the profits.
The most impactful part of working with Taylor was her ability to not only see me but also reflect my genius back to me.


I was also highly surprised and excited about the depth of knowledge and processes Taylor possess. She also knows how to infuse your Human Design into your business in a way that is new and actionable.
1. Increase The Value of Your Offer so that people want to join your mission.
2. Integrate your buyer's priorities into your design and never doubt if it's in service.
3. Develop your unique offer that includes your difference so you can stop apologizing for being you.
4. Build your bank of content perfect for people who desire to be known and develop IP
5. Strengthen your voice and messaging so no matter who's asking or when--you know how to share your work
6
.
Push through the self-doubt and internal debate without pretending to have feelings and thoughts you don't actually have
7. Avoid wasting time and energy using unaligned strategies and tactics so you can stop feeling stuck and unsupported
The Offer Obsession Course

Sales Page Audit

Bonus - Offer Brand Design Consult +Starter Package

Bi-weekly Small Group Strategy Sessions


Tech + Tools Cheatsheet

Bonus - 30 day Funnel Done - Project Sprint

Personalized Offer Strategy + Validation by Taylor

Tech Audit by Design

Bonus - Content Breakthrough Short Course


Bonus - Offer Design Workshop

Content Strategy + Review

Bonus - Messaging by Type Workshop

Custom HD Reading by Design

Bonus - 15% off on merch in our new shop!

Bonus - $500 Alumni Discount on Future Rounds

Offers by Type + Function Cheatsheet

Bonus - Early Bird - Full HD Biz + You Reading + Workshop

Bonus - 6 Month of Mindset Coaching via 24k Society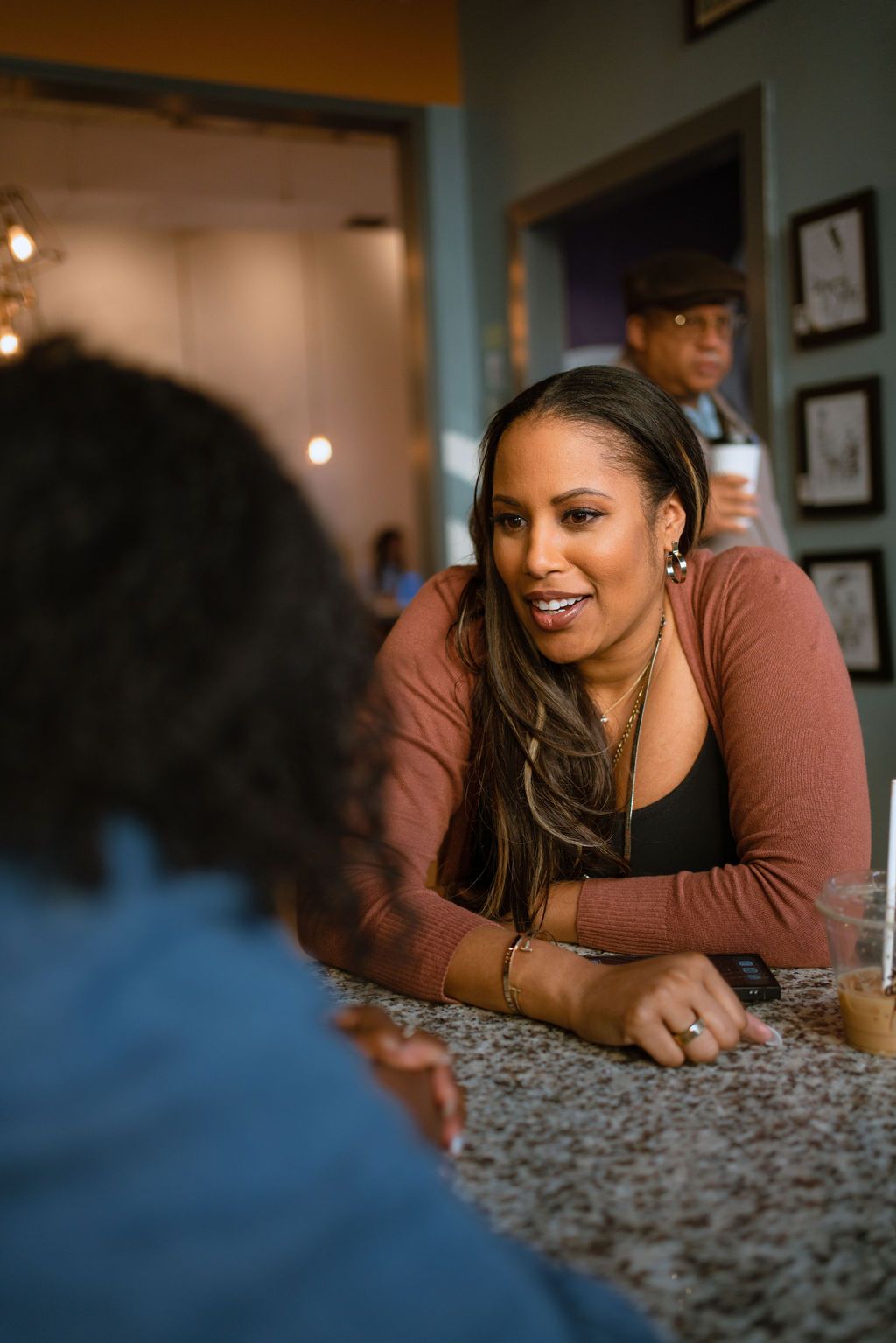 1 0 0 % R I S K - F R E E G U A R A N T E E

Sign up, show up, and complete the work.

If you're not obsessed with your work and the value of this experience - we give you a full refund.

Take up to 30 days after the start of the live portion of the program and make that decision with the information and awareness you will have, rather than the information and awareness you don't have.


Special offer
For a limited time!
Enrollment for this cohort will be open until Dec 16th to enroll (unless we fill up faster.)

Sign up before Oct 23 to take advantage of Early Enrollment Pricing.
The price of this program is $5,000, but you can get it for $3,800 when you buy now. I am doing this I know that so many who need this have paid well over $5k for coaching, courses, and consultants all trying to teach them the next hack to success.

Offer Obsession Accelerator is about being seen and heard, cultivated, and positioned.
I want that for as many people as possible.
Frequently asked questions
How much time is required?
The rest of your life. Crafting successful offers is a life skill that includes radical self acceptance and advocacy which is a life long journey.

The Accelerator itself is 3 months. You will have access to The Offer Obsession Course one month before we begin. You will need about 2-3 hrs bi-weekly to attend live sessions and complete assignments.
What kind of support can I get if I get stuck?
Offer Obsession Accelerator is a solution for those that are stuck. Unlike a self-paced course where one could get stuck and be forgotten; this is structured as a guided cohort experience designed to build and maintain momentum.
Is there a community with this product?
Yes. Not only is there is a community feature to interact with other members, but this is a cohort style live experience.
I don't have an offer yet. Do I need this?
Yes. The offer is fundamental to success in business. It is so integral to content creation, marketing and sales that it is skipped over because it is assumed. Whether you need to craft your first offer or refine your current offer--this is the course and experience for you.
How familiar do I need to be with Human Design?
While you don't need to be deeply familiar with Human Design, you will want to have a basic understanding of Human Design. We will provide an intro to HD in the pre-work to learn the basics of Human Design in under an hour.
Is everything available immediately?
No. We will be in the pre-enrollment period until November.
In mid November - the pre-work module will be released for you to go through.

The Accelerator Experience begins 1/9/2023 and additional modules will be released as we progress together.
How long can I keep it for?
You will have lifetime access to the core course. Your cohort's replays will be available for up to a year.
The title of the notification
The descriptive text of the notification
Join the Offer List
Get notifications when new Human Design Conscious offers are coming.
Created with